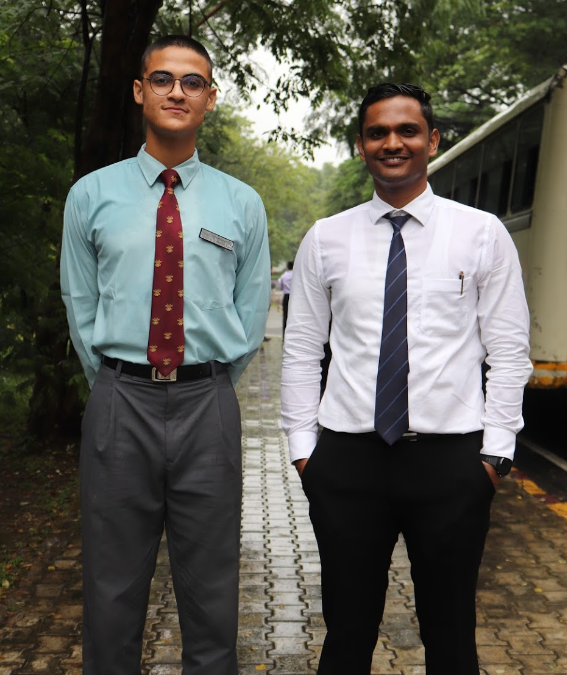 Cdt. Vikramaditya Singh
This is Cadet Vikramaditya Singh, currently Training in NDA . Tejas sir has a big role to play in My story. His dedication was unmatched and I am truly thankful to Tejas sir for his guidance. Being a low scoring student in math and from humanities stream over it, clearing NDA written and SSB was a distant dream for me. Like many other , I also had my failures and a winner is defined by how one handles and shapes himself through these failures. Good environment and support from teachers, friends and above all parents is a must for any achievement in life. If someone is dedicated enough and wants to clear the written exam for NDA then there is no question about it that yashotej Academy is the best place to go. The personality development that I've undergone in the past one year here and the sort of ever lasting bonds that I've formed will also be very special to me. Thank you everyone at YTA for helping me make this dream of mine into reality!! Thank You Again Team YTA !!!
Cdt. Rushikesh Mutekar
Hello Everyone, I am Cadet Rushikesh Mutekar, NDA 146th Course. My journeys towards NDA started from YTA. YTA played a major role to achieve my dream NDA. When I first entered the academy I was impressed by the studious atmosphere in the Academy. The academy pays personal attention towards every cadet. I experienced the power of the word called 'Motivation'. All the faculties and staff of YTA keeps cadets motivated throught the process. Tejas sir is the most energetic person and also one of the best Mathematician. Apart from studies cadets use to lark, play outdoor games & also celebrate different festivals. This academy arranges different tasks for the purpose of SSB. YTA provides platform for cadets to develope their personalities. The knowledge which I acquire here will never go waste. I got a new perspective to see towards life. JAI HIND....!!!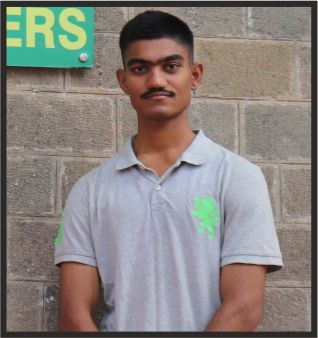 Cdt. Shubham Chaudhri
*Recommended for Indian Air Force(NDA-141)* There are a number of academies for NDA aspirants, being a student of this academy I'll give you few reasons why to go for it- 1) Sir ensures he's updated from paper pattern and level of questions that students come across during the exam. 2) Regular lectures and mocks are conducted, packed with proper guidance and motivation, Sir is always available to solve our doubts. 3)Topic wise tests+Full syllabus tests 4)Study like environment at hostel. The academy is located in a locality free from city noise and chaos. If you are serious aspirant, this is going to be an add on. 5)Also sessions on strategy building and time management from previous cadets will help you to work hard in direction of clearing NDA exam. 6) Moreover,Unique thing about Yashotej Academy is that they have a set of teachers who have cleared these exams and has ample amount of experience teaching these subjects. I believe what better can it be to have a mentor who understands our dreams and is ready to give his best to ensure our selection. I'll always be thankful to sir for his assistance throughout my journey. JAI HIND!
Cdt. Akash Bapat
This comes straight from the heart. So my journey from knowing nothing to cracking the NDA exam started from here... So it started like this : I was in desperate need of a maths tutor who would help me with clearing my concepts in maths that would come in the exam. I got to know of Tejas Patil sir. I immediately joined the next day. Initially it was difficult coping with the amount of syllabus required to cover and time left for the exam was just mere 2 months. This made me serious and I started studying a lot. A day without studies felt like a month. I got involved in it so much that maths became my favourite subject. The group was such that everyone was helpful to each other. The main person behind all this was Tejas Patil sir, his contributions to all this is unimaginable. He used to take lectures all night sacrificing all other things. We used to get a lot of motivation from him. He helped us with each and every concept regarding the NDA maths and cleared our doubts regularly. Inspite of many students in the batch his focus was on every interested student really wanting to crack the exam. He used to take tests after each chapter and used to tell us our mistakes and wanted that we improve in our next test. After the completion of the syllabus he conducted proper NDA like tests which helped us a lot as it made us aware of the type of questions that come in the exam , additionally he also gave us the strategy of solving the paper within the timeframe. All this process was not at all hectic as we enjoyed it a lot. Sir being not very senior to us , we were able to bond with him and share our thoughts with him. With this preparation I was able to clear my written exam and was qualified for SSB. He also helped me in my Ssb preparations. I gained a lot of confidence by talking to him about Ssb and how to go about it. In Ssb center too I used to talk to him regularly which helped me to perform well in my tests. Thank You & Jai Hind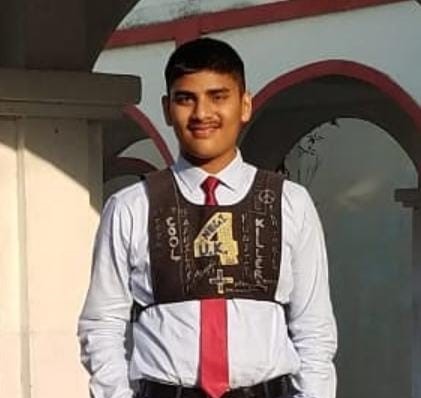 Cdt. Aryan Chikalekar
Jai Hind everyone. I am Cadet Aryan Chikalekar Selected for Indian Navy (NDA 146th Course) Yashotej Academy is a great institute and I had a wonderful guidance and motivation from it. When the entire world was suffering from Covid pandemic they have supported me in overcoming the fear of failure. Actually I had already taken into consideration the postponement of the nda na exam but after declaration of dates I was really afraid and had already considered myself as getting failed in the exam but after joining the academy I have built up confidence in myself . Being from a sainik school,I was already more than motivated but through yta I have realised that not only motivation but knowledge based study is must for clearing the exam. I was confused about what to study and due to lockdown only online classes were available so no class extended till 45 mins in every school. Post joining yta there was a sudden change in me, from 45 mins to 4 hrs of lectures . And really every moment of the 4hrs was totally enjoyed and every concept was like ' yeh toh pehlehi padhe the yaar'. Never ever felt that it was a new concept. Talking about teaching. For Gat, I always felt that how would I cover such a vast syllabus ,What should I refer and how to study. But the guidance I got will definitely help me in any exam.Special Thanks to Vikas Sir , Ajay Sir & Prachi Mam. For math, you cannot have a better teacher than Tejas sir. I have shared a great bonding with him only through online classes. I really wonder if I had joined the Academy before. Although I didn't get a chance to meet the teachers of YTA physically I really share a great bond with all the teachers who guided me throughout this phase and I really wish to physically visit and stay up in the campus and enjoy being there. It is the perfect institute for all the defence aspirants and the best for all those who deserve. I am very sure that one day it will be best institute for defence coaching. Thank you sir.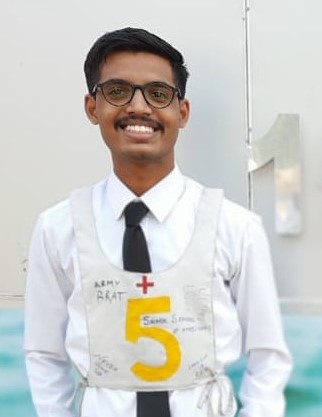 Cdt. Prithviraj Patil
I am Prithviraj Patil from a small town Gadhinglaj (Kolhapur). I am currently a trainee cadet inside NDA. Selected for Indian Army. I was in search in NDA academy then i got to know about YTA. At first when I came to YTA it was new experience for me. I was new but also the cadets and the teachers of these academy were so friendly. In this academy there is study like environment. If i have some doubts in any topic our seniors were always there to help me out. In hostel i found friendly nature between all the cadets. My most of the time in this academy goes with studies. Candidly its an excellent academy to crack NDA exams. All the teachers will guide you every time. From teachers you will get motivation. Work hard with determination definitely the teachers of YTA will help you to achieve your goal. Without a second thought , I suggest you to Join YTA , If you are really aspiring for NDA. Best Luck & Jai Hind.
Cdt. Abhijeet Kadam
Definitely, it is the best academy in Pune as well as in India. My experiences with YTA are short but sweet. I got Tejas sir's reference from my relatives and had decided to take admission for a crash course after my class 11th. But due to the covid-19 pandemic, I was not able to get classroom courses. But anyways, Tejas sir being a very very motivated man , started best in class YTA application. Where other classes and schools got loose during lockdown, Tejas sir dedicatedly came up with this great app. The style of teaching of all teachers in YTA is such a way that a student can easily comprehend it which makes teaching-learning process very interesting. Even though we are virtually connected, our bonding with all teachers is perfect which is a great thing to achieve while one is teaching online. I would blindly recommend any NDA aspirant to join this academy.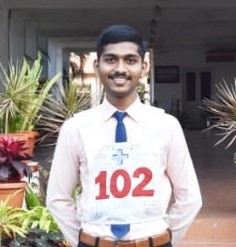 Cdt. Omkar Shinde
Hello everyone , I am Omkar from Yashotej Academy. I got recommended for NDA in 145 th course with the guidance of tejas sir and staff. YASHOTEJ ACADEMY is the best coaching centre for NDA preparation with the professional and experienced teachers. Along with studies academy also arranges various activities which helps in student's overall development. I had taken coaching for SSB Interview at YTA. It hepls me alot. The personal Interview sessions with Tejas Sir , raises my confidence to next level. I recommend every aspirant at least visit YTA and take their decision afterwards. Once again Thank You and Jai Hind
Cdt. Sahil Pophale
I am sahil pophale from small village named valuth (satara). I am recommended for NDA from 4AFSB Varanasi.From my childhood I want to become a pilot. I started looking for ways to become pilot and that's how I got to know about the NDA. For NDA preparation I joined Yashotej Academy. After joining YTA I guess my second phase of life began because I was a boy who came from small village, never stay without my parents, nothing any knowledge about english,zero english speaking,lack of manners that's how I was that time I remembered 😅. After joining academy first I met Soming sir a man who always kept smiling. He is also my roommate. But I learnt how to stay clam in any situation from him. Then talking about teaching staff I never seen such hardworking and dedicated staff in my whole 18 years of life 😁. Special mentioning vikas Patil sir he is such genius guy I ever met. He guided me in my every situation. He is the one who show me the correct direction to do hardwork. And after all this tales here comes my LIFECHANGER Tejas Patil sir. What can I say about this man he is just amazing. He is the one who helped me to realising my weaknesses. I was too weak in English. He said me that ' it's not matter how your english is now (when I joined academy) it matters how you improve your english in 2 years ' and now after getting recommend I realised that yes what Tejas sir told that true. Then just don't be upset because your english is weak that level of confidence you will gain after joining YTA only. At last I want to say that if you really want to join defence forces then you should consider Yashotej Academy for preparing yourself hard. Jai Hind.
Cdt. Kiran Patil
Yashotej Academy........ The day I joined the academy I was little bit nervous I was judging the academy to be a strict one, but the judgement was wrong 😄. Here I come to know how to learn with enjoyment. Academy has given me a path towards my target NDA.. The efforts by Tejas sir is priceless, Sir is totally selfish to get the results. And I think this is the best thing in sir. The environment in the academy keeps me motivated . By coming here I realized the meaning of brotherhood .The jokes in maths lecture are like Daymaker for me 😁. And also having the seniors as our mentor who are having a good experience makes the path more easy . From all our India around 8 lakh students apply for the exam from which 6,000 students clear the written and out of which only 400 gets recommended. It is hard to get inside the NDA. But with a proper guidance it does not remain hard. And this kind of guidance is provided by Yashotej Academy.
Cdt. Pranav Patil
I joined YTA after completing my 10th, when I joined YTA it was an emerging academy. When I arrived I was an average student. In the beginning it was difficult for me to adapt but, the environment here made me to adapt quickly. I was part of a small batch which had 60 cadets and we all had good time. I participated in many events which we used to organise like agon, trekking and other festivals. Along with these activities all the teachers here were friendly with us and they also used to counsel us everytime which helped me to overcome my shortcomings. Also the motivational lectures of Tejas sir and Ajay sir helped us to keep ourself self motivated, also teachers and my seniors we used play on Sundays which kept us connected throughout the journey. Also during my ssb preparations Vikas sir and Tejas sir they guided me throughout the process with mock interviews and other valuable information. Apart from teachers my seniors and friends they too helped me a lot in improving. In short YTA has played an important role in my success.
Cdt. Aryansingh Thakur
Hello Everyone, I am Aryansingh Thakur from Pune( Maharashtra). I am RECOMMENDED for Indian Army in 150th Course from 24 SSB BANGALORE and a 10 times National Champion in Rifle Shooting. The first time I made contact with YTA was back in 2020 when I cleared my SPI written examination and was looking forward to a workshop who would help me to prepare myself for the SPI interview. I wasn't able to clear the interview but the workshop helped me to know my mistakes. Later on I joined the Academy. My two years in the academy has helped me a lot to know my weaknesses and with the guidance of experienced faculty members present over here helped me to develop those weaknesses into my strengths. From the start I was weak in Maths but later on with proper time schedule, suggestions from faculty members and environment which was provided in the academy helped me to keep myself competitive and to know various strategies to develop the subject. The opportunities I got to develop my personality traits and OLQs were unimaginable above it the guidance I got from recommended candidates and development sessions are surely the pillars for my success. For me YTA's biggest strength lies in the unimaginable efforts taken by the faculty, friendly relationship of the teaching staff and most important, the environment which is nurtured by efforts taken by students and the faculty members. JAI HIND!!!
Cdt. Saurabh Avhad
I Cdt Saurabh Avhad, got recommended from 17 ssb Bangalore for NDA-150 in my first attempt. I belong to a small village in Aurangabad district named Sasegaon , after completion of my primary education I have written examination of SPI exam but as I was not that much good in studies so I didn't cleared that small written examination so later I along with my friend got to know about YASHOTEJ ACADEMY in Pune, firstly we were impressed by their results that's why we joined it. There in Yashotej Academy I met with fabulous people Tejas sir, Prachi ma'am, Vikas sir ,Vipul sir, Dheeraj sir and so much. Those are real cause of my success, at every moment they gave me mentorship and converted me from a child into gentleman 😎 My personal bond with Tejas Sir was excellent, he helped me always like a big brother and developed my personality which helped in clearing my SSB easily. Proud to be a Yoddha!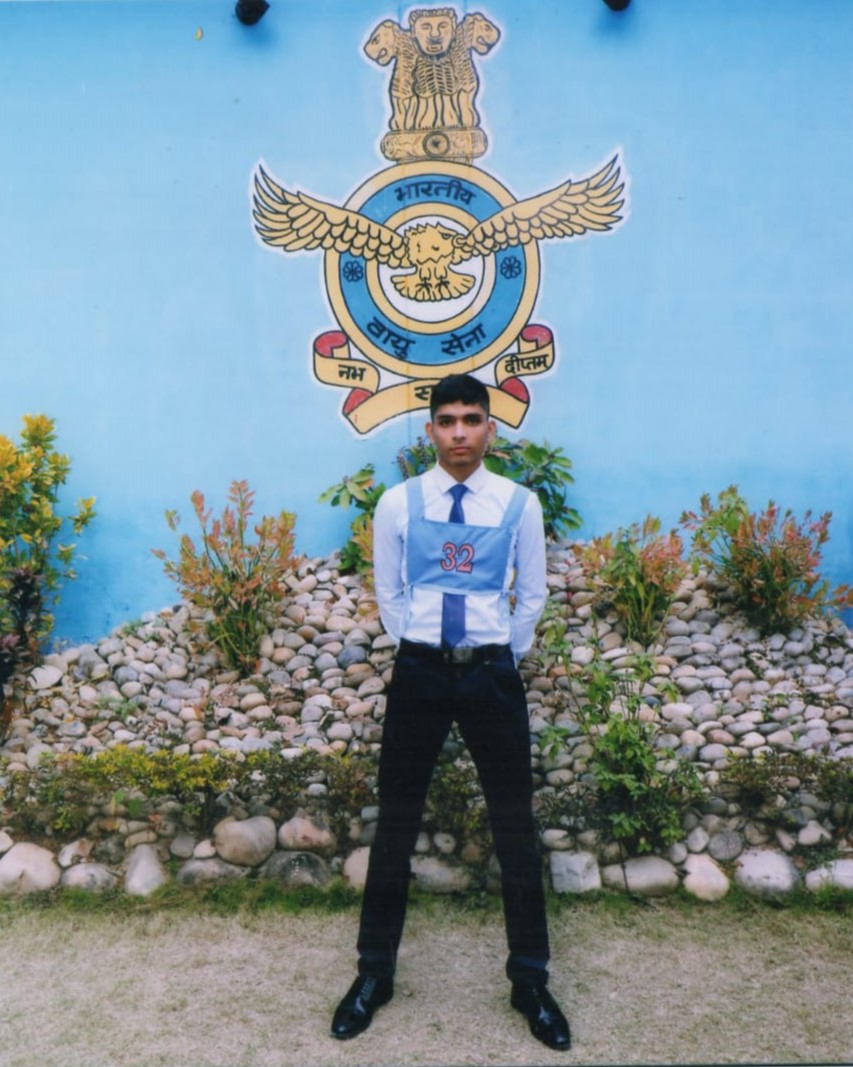 Cdt. Sumeet Ghodake
This is Cdt. Sumeet Ghodake , Recommended for Indian Airforce from 1AFSB Dehradun Behind my sucess there is a huge role of YTA because I was little introvert during my school however after joining YTA there were various activities taken like giving lectturates , organisation of various events , sessions , etc which helped me to overcome it . The competitive environment here always motivated me to prove myself best , the bond between teaching staff faculty members and students is unexplainable , adventures and sports activities here developed various qualities in me , also responsibilities which I took in YTA developed OLQ's and most importantly the guidance which I got from teacher's and faculty members helped me a lot in my success. Thank you for everything YTA family ❤️!!!!
Cdt. Navdeep Gawande
Hello everyone I Navdeep Nagesh Gawande, I got recommended from 24 SSB BANGALORE for Indian Army (NDA-150). I am from pune and had completed my 12th from yashotej academy. YTA is the main reason behind my recommendation when I joined yta in 2020 I was an average student who had less interest in studies but after i joined the academy because of its environment i got interest in studies . The teachers here are super friendly and always motivate their students . The faculty here helped me improve myself in my weak areas . During our preparation we also participated in various activities which made us happy and be relaxed. We were properly guided during our written presentations as well as SSB presentations and because of the teacher's way of teaching and the bond we had made we enjoyed each and every process of our preparations. We were constantly guided by our seniors which helped us increase our scores in the weekly tests . The bond between seniors and juniors make the academy different from others . At last I would just thank the whole YTA faculty for their great efforts on me. THANK YOU